Does anyone know what's going on these days? I can't recall a time, since I emerged on this planet in 1961, where the world appeared to be more confused, discombobulated and messy, can you? Sure there have been riots at various points in my life and the 70s were pretty bleak overall. I wrote a piece a few months ago, about hoping that COVID-19 might potentially deliver us into a world where people were kinder to each other, having grown used to living with less, but I'm not feeling it at the moment.
I try to avoid Twitter, possibly the worst social media platform ever created, where it is evident that Andy Warhol's vision of a world in which everyone will be famous for 15 minutes was both prophetic and optimistic. It's more like 5 minutes. If you want to get instantly depressed, look at the blame-shifting being thrown around there as if it is the fault of specific ethnicities or cultures for the state the world is in.
"It wasn't my fault" and "he made me do it" are phrases kids like to put on repeat. A parent's job is to help children learn to take responsibility for their actions, both because it's right and because it helps teach them cause and effect. A lesson that will serve them well for life.
It's worth remembering that there's no single story.
We can all play our part in making the world a better place. Whether it's helping out at the local food bank or volunteering for a charity or not-for-profit or setting up local groups and mobilising people around the issues that matter to you. There are plenty of ways we can all try and improve the world we now live in.
Last week I participated in a Super Woman pitch event, organised by a woman who saw the lack of female representation in the startup scene and decided to take it upon herself to do something about it. There were nearly 20 women who presented their businesses - everything from vegan ice cream to complex consumer packaging technology, to patented products like My Fab Little Bag to a subscription site for house plant delivery.
Thanks to some wonderful people I've been lucky enough to work with, I'm close to completing a web app with the aim of helping the over 50s (or anyone at a stage in their life where they are feeling wobbly about their future) to feel more confident & resilient, using a combination of cognitive hypnotherapy and walking. Funded by a grant Advantages of Age received from TFL last year, I'm looking for a few people who want to take it for a test run before we run the pilot in the autumn, so if that's you or someone you know, please get in touch.
Silver Sharers is going through a rebrand and a rebuild to move away from associations of people at end of life looking for caring companions to align more with what we do, helping those in their 50s/60s find compatible lodgers.
---
Over the last couple of weeks, I've been reengaging with the world, taking baby steps. I still haven't been on a bus or a tube but I've been cycling, which feels good and relatively safe in that there aren't as many cars on the road as pre-lockdown.
Bob pimped out my old bicycle which now has red mudguards and a yellow water bottle that came from Poundland and, as a result, doesn't actually fit any water bottles I own.
Last weekend, I had my first proper drink in a place other than my garden at a wine bar in Neal's Yard. There were about 20 people there in total where pre-lockdown, there would have been a hundred or more at any one time. It felt eery, a bit sad, with many of the restaurants and shops still closed.
I walked with my friend Henrietta and Tix through Covent Garden, the Strand - very few people were wearing masks. All the shops were having sales but the stores were mainly empty. I haven't bought more than a few things marked down from Uniqlo during this time. As Bob says, "What's the point when we don't go anywhere?"
When I get stressed, I clean. Between the screw up that is the external redecoration of my flat that now looks more like renovation, juggling multiple projects that are all due to launch in September/October, I'm under a lot of pressure. Purging helps. Clothes, old cosmetics, books, knick-knacks.
Last weekend, after seven years of living in my flat, I decided to tackle the boxes under the stairs. Thousands of photos, slides, old school report cards, letters that my friends had written to me while at University, the artwork I'd produced as an adolescent. I was going to tackle it over a period of weeks but being more pissed off than usual, I spent about 8 hours rifling through it all. It was a great reminder of what I've achieved, the great friends I've made over the years, how long I've lived and how much I'd lived through. There were old flyers from bands in which I'd sung in my twenties, a box of old beta cam tapes related to a couple of sex education DVDs I'd produced with a friend that was way ahead of their time. Cassettes of my old Uni radio show I'd hosted playing obscure punk tunes. A media campaign I'd worked on with people like Randy Crawford, Gladys Knight and Dionne Warwick.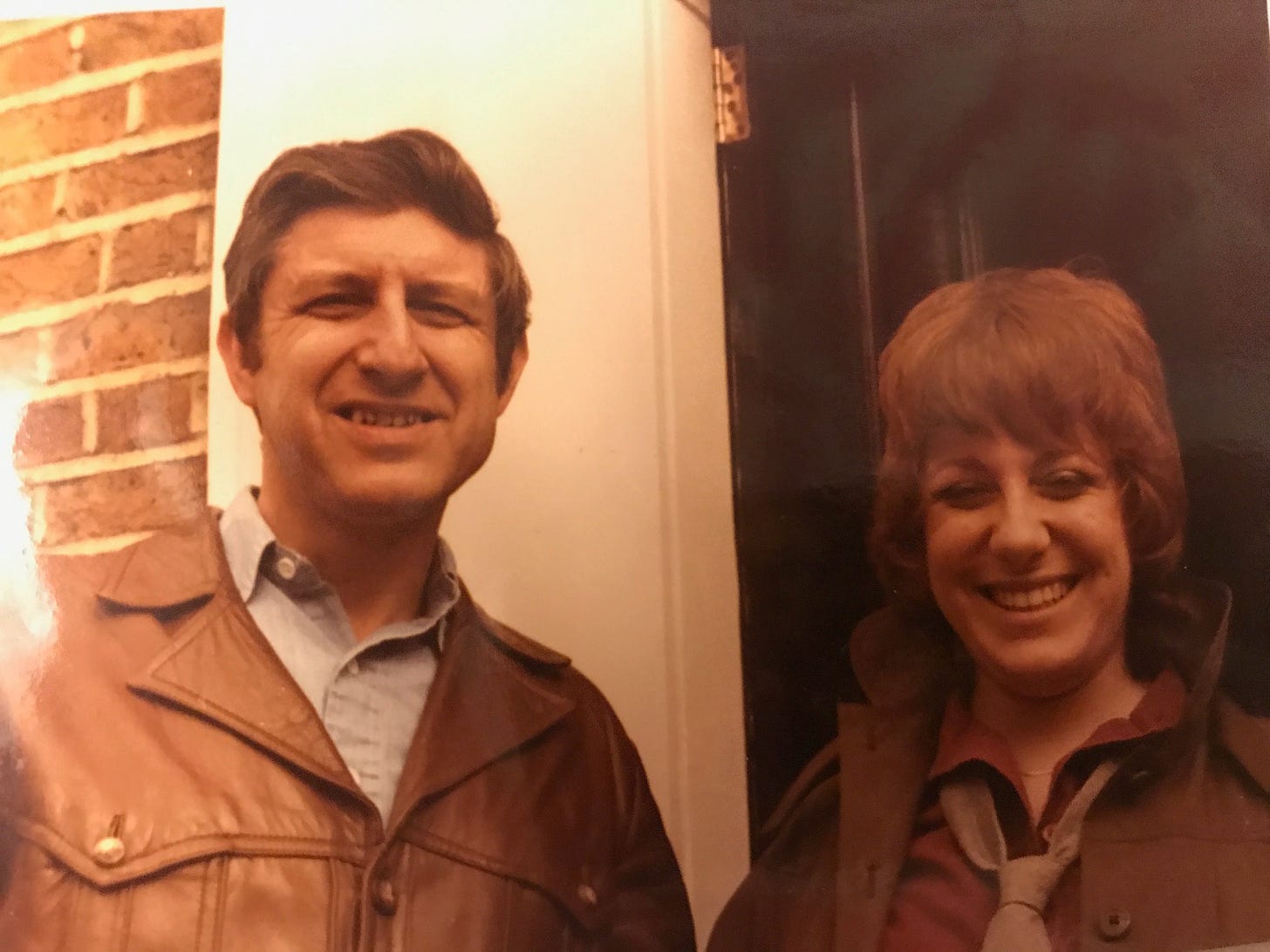 There's plenty of life in me yet.
Keep safe & well,
Suzanne
---